Meetings 2016
Our meetings are held generally in Martock on the fourth Tuesday of the month.
Tuesday 24 January 2017
Jerry Sampson will talk on his recent detailed cataloguing of the 427 polychrome mediaeval sculptures from the smashed reredos at St Cuthberts in Wells. Most churches were packed with wondrous colourful decorations before the Puritan iconoclasm, and Jerry will put this all into the wider context of churches in general such as ours in Martock.
Tuesday 28 February
Back by popular demand, Stephen Honey will continue the storey of Muchelney Abbey where he left off last time, taking us from 1066 to the Dissolution.
Tuesday 28 March
Dr Tim Crumplin: The Story of Clarks of Street, a Quaker business of national importance still going strong today. Tim is archivist at the Clarks museum.
Tuesday 25 April
Dr Richard Brunning: The Prehistory of the Levels and Moors. He will discuss Man's early activity there, such as the Sweet track of 3807 BC.
Note the day ! Thursday 25th May
The history group visit to the church tower has been moved to Thursday 6pm because the Hustings are now being held in the church on Wednesday evening. We will meet at the back of the tower and David Ledger will kindly let us in. We will be shown the belfry, and for insurance reasons 10 people at a time can go up to the tower roof to admire the spectacular view. Be warned, there are a lot of steps!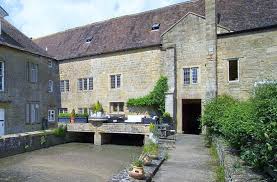 Tuesday 27th June - note 6 pm
Gawbridge Mill on the River Parrett between Martock and Kingsbury Episcopi
A large mill complex still with its undershot water wheel and flagstone lined sump. Full of interest, and keen and knowledgeable owners too.
The Wheelhouse is on the Coat to East Lambrook road.
Please share cars if possible as roadside parking is limited.
Admission £3, members free.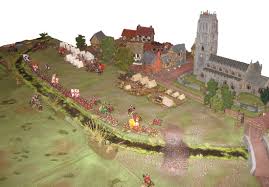 2pm on 11th July
A visit to the site of the Duke of Monmouth's ill fated Battle of Sedgemoor
John Allen Battle walk. 2pm at the church, where they have a good exhibition.
Lunch for those who want it before at the Sedgemoor Inn next door, where they have many interesting artefacts and letters relating to Monmouth.
2 pm at Westonzoyland Church
Contact Fergus Dowding on 822202 for more info.
Location
Unless otherwise noted all meetings will take place at Martock C of E Primary School in Elmleigh Road.
Doors open at 7.00pm for a start at 7.30pm prompt.
An annual membership of £10 gives free access to all talks. For non members a fee of £3 is payable per meeting.
When possible tea and coffee will be provided.
Location map
Nearest Post Code TA12 6EF
Lat/Long 50.971505,-2.770676
For more information contact
Meetings contact