Meetings 2017
Our meetings are held generally in Martock on the fourth Tuesday of the month.
Tuesday 28 November
The Postal System of Great Britain from mediaeval times up until 1840, by Roger Marsh. He has talked to us before about railways around Yeovil, knows his stuff and speaks and explains well. In Martock we still have our Post Office next to Martock's main post horse and victualling station, the White Hart, with a big curved window to watch the mail horses coming.
Tuesday 23 January 2018
John Smith, archaeologist and former curator of Roman sites, will talk on the subject that has fascinated him for many years, that is the Roman Army and in particular its presence in Somerset. To illustrate his talk John will be bringing along a series of genuine Roman artefacts.
Tuesday 27th February 2018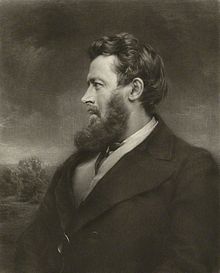 Walter Bagehot of Langport, 19th century merchant (of Stuckey and Bagehot fame) turned nationally famous journalist, intellectual and essayist on government, economics and literature, so famous he had an asteroid named after him.
By Barry Winetrobe
Location
Unless otherwise noted all meetings will take place at Martock C of E Primary School in Elmleigh Road.
Doors open at 7.00pm for a start at 7.30pm prompt.
An annual membership of £10 gives free access to all talks. For non members a fee of £3 is payable per meeting.
When possible tea and coffee will be provided.
Location map
Nearest Post Code TA12 6EF
Lat/Long 50.971505,-2.770676
For more information contact
Meetings contact