Next Showing
---
Widows - 15
Showing on Saturday 30 March 2019
Set in contemporary Chicago, amid a time of turmoil, four women with nothing in common except a debt left behind by their dead husbands' criminal activities, take fate into their own hands, and conspire to forge a future on their own terms.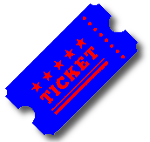 Advanced tickets for this film are now available.
They can be purchased from Martock News or the Martock Gallery.
---

We will email you when tickets are available, and remind you a few days before the film is shown.
Don't worry, we hate spam as well so we will only send a very limited number of emails and you can stop them at any time.
---
Follow us on Twitter