Next Showing
---
Stan & Ollie - PG
Showing on Saturday 27 April 2019
Laurel and Hardy, the world's most famous comedy duo, attempt to reignite their film careers as they embark on what becomes their swan song - a grueling theatre tour of post-war Britain.
Stars Steve Coogan & John C. Reilly
Mark Kermode reviews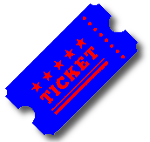 Advanced tickets for this film are now available.
They can be purchased from Martock News or the Martock Gallery.
---

We will email you when tickets are available, and remind you a few days before the film is shown.
Don't worry, we hate spam as well so we will only send a very limited number of emails and you can stop them at any time.
---
Follow us on Twitter